A Glorious Hope
In partnership with Living Leadership, this conference is a place where church leaders and their spouses can come to receive from the Lord and be refreshed for their life in ministry. Set in the beautiful Lake District, it is a 3-day mini-break specially tailored to the needs of leaders, with refreshment and encouragement through Bible talks, seminars, prayer and space.
With its emphasis on experiencing God's grace, the annual Pastoral Refreshment Conference is regularly described as an essential oasis where church leaders and their spouses can take a step back from daily ministry demands, share fellowship with others in similar contexts, be prayed for, and be refreshed for the seasons ahead.
The theme of 2022's Conference is A Glorious Hope. Ray Ortlund will delve into the letter to the Hebrews to share about the eternal hope we have in Jesus.
Join us for a time of rest, encouragement and refreshment.
Living Leadership is also running a Pastoral Refreshment Conference Hertfordshire early 2022. Click here for more details.
[ultimate_spacer height="20″]
"We appreciate the Bible teaching which is always fantastic but also the context around it of a place of grace and refreshment. There is an ethos of people being free to be themselves in the place they're at to receive the teaching." Anna Price
Speaker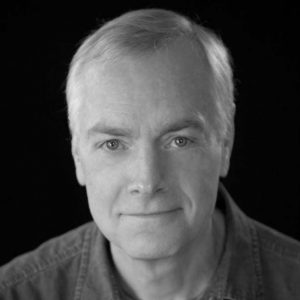 Ray Ortlund
Ray Ortlund has earned degrees from Wheaton College, Dallas Theological Seminary, The University of California at Berkeley, and the University of Aberdeen. He was ordained in 1975. In addition to teaching Old Testament for nine years at Trinity Evangelical Divinity School in Illinois, Ray's primary ministry has been as a pastor – in California, Oregon, Georgia and now at Immanuel Church, Nashville, Tennessee. Ray and his wife Jani have been married for 49 years.
Who is it for?
For Christian leaders and their spouses in pastoral ministry and church leaders with significant responsibility.
Registration
To register and pay please complete the registration form below and for further information contact Carolyn on carolyn.south@keswickministries.org or on 017687 80075 option 4.
This event is now full. Contact us for further information.
We understand that occasionally it is necessary to cancel a booking. If you have to cancel your booking we will refund the fee paid for the event, minus 5% admin charge to cover the processing fees we incur. If we have to cancel the event we will refund the full fee paid. Your refund will be processed by the original payment method and you will be notified of the refunded amount.