Plans for Keswick Convention 2021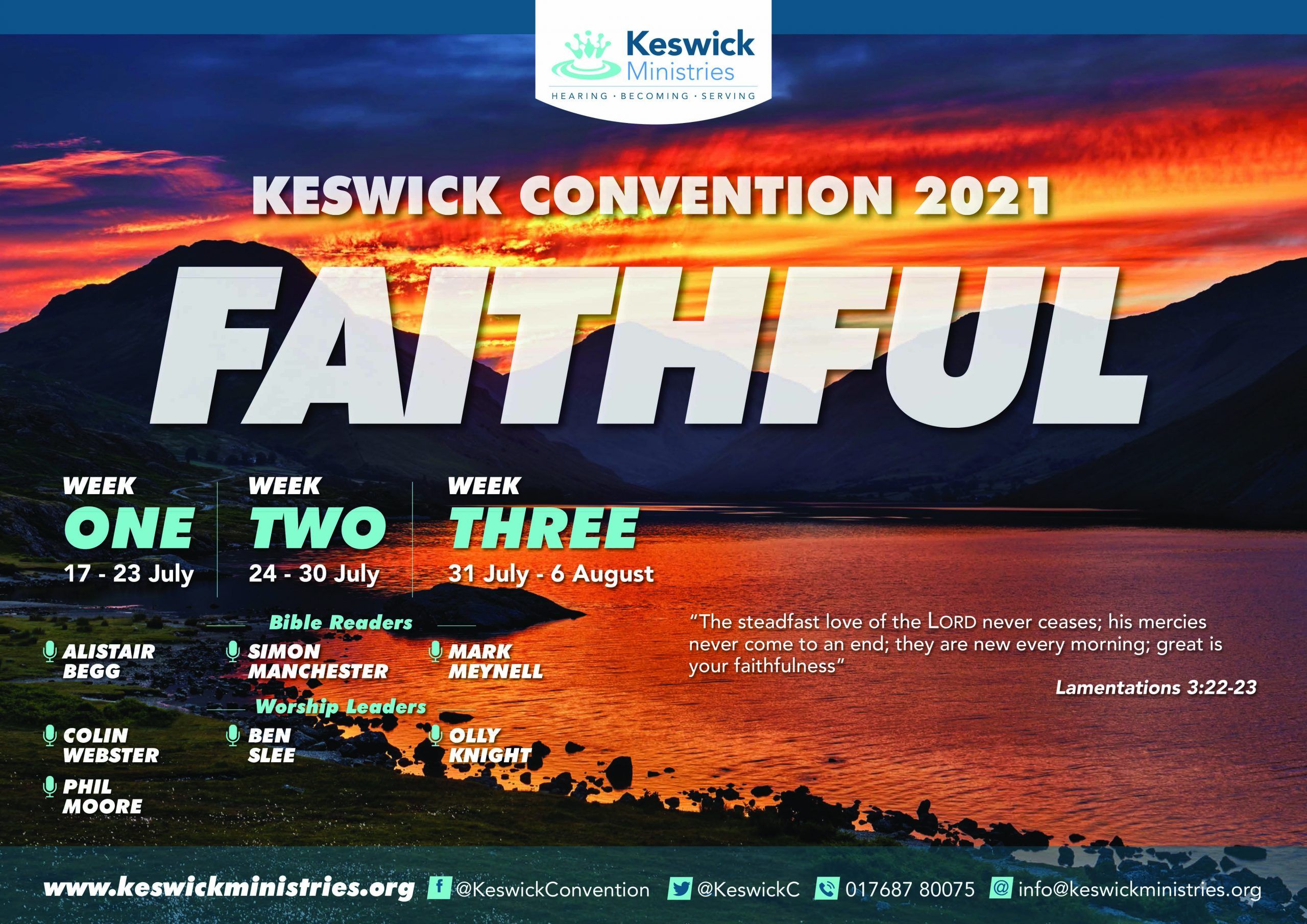 Plans to hold a three-week Keswick Convention in Keswick next Summer have been discussed at the latest Town Liaison Forum. However, it was recognised that there may still need to be precautions in place due to the ongoing Covid situation.
Event organisers, Keswick Ministries, say they are hopeful that Covid restrictions will be easing by next summer, however they are planning for measures like social distancing, as well as registration and booking at the Convention, in case these are still needed.
They highlighted plans for the summer event (17 July – 6 August) at a town liaison forum last week. They met representatives from Keswick Town Council, Cumbria Police and the Keswick Tourism Association, via Zoom, to look at topics and updates relating to the annual Convention.
David Sawday, Chief Operating Officer for Keswick Ministries, said: "This year, due to the Covid crisis, the annual Convention was cancelled in its usual format and instead a week-long virtual event was held online. Many conventioners still visited Keswick as they enjoy holidaying in such a beautiful place. They are already booking accommodation for next year's event."A safe event is our top priority, so we are planning for measures that ensure this. However we are hopeful that as the year unfolds, and more people are vaccinated there may be a possibility that 2021 could potentially be more like normal event."
The theme of the Convention is Faithful and will look at what it means for God to be faithful. Speakers include Alistair Begg in Week One (17-23 July); Simon Manchester in Week Two (24 – 30 July) and Mark Meynell in Week Three (31 July – 6 August).
Convention contributors are being interviewed on a regular podcast.
More details about the Convention programme is available on the Keswick Ministries website.
As part of Keswick Ministries' year-round ministry, events have continued mainly online, with some created as a direct response to needs arising from Covid. These events are drawing new people to Keswick Ministries and Keswick, with many saying they want to return with people from their churches.
There were also updates about the transformation of the Pencil Factory, as Phase One work gets under way. This is set to be completed by summer for the Convention.
Forum representatives have been invited to tour the Pencil Factory before the next forum on 9th February 2021.