Keswick Ministries appoints New Chairman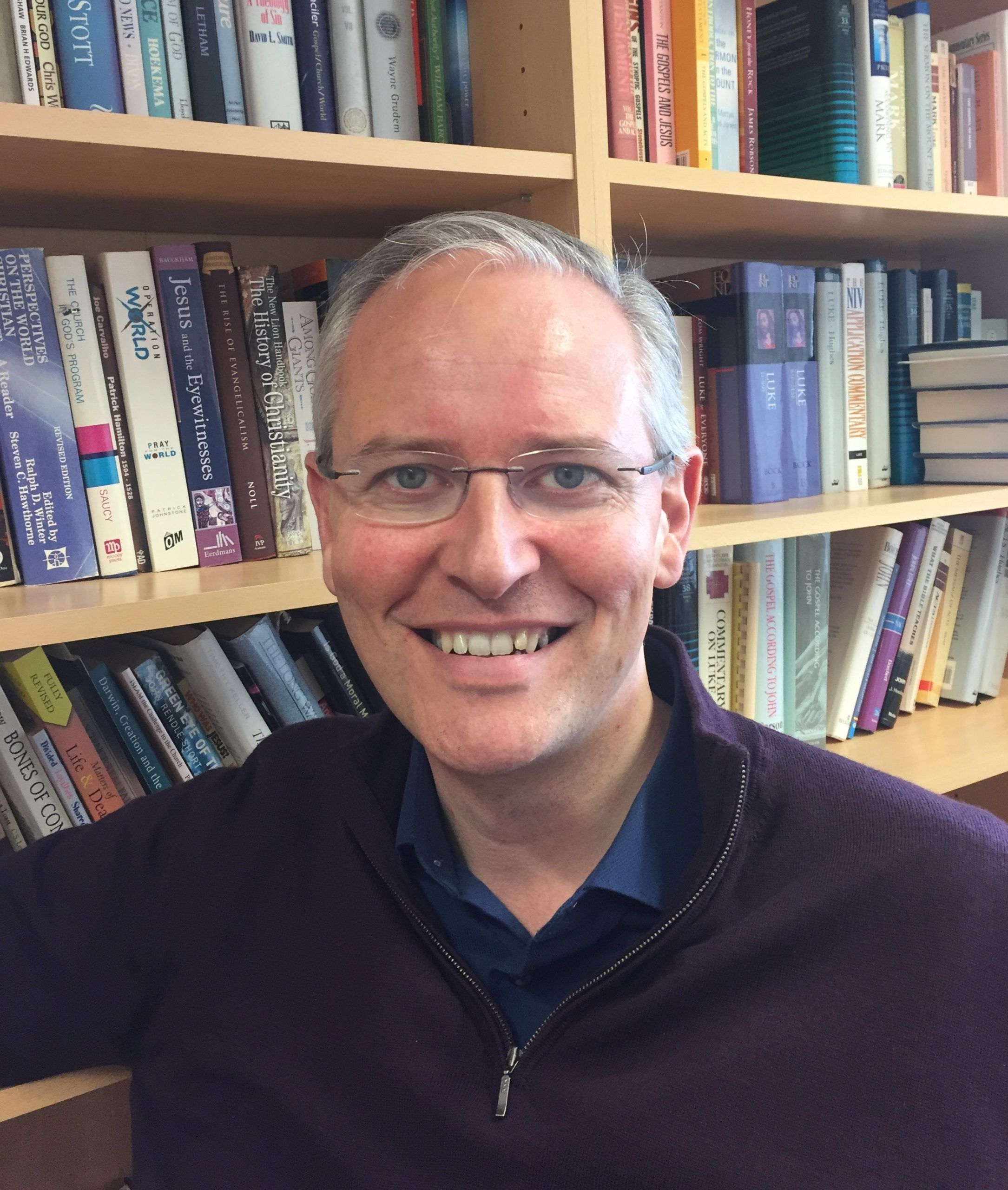 A new Chairman of Trustees is taking the helm of Keswick Ministries, which runs the annual Keswick Convention.
Dr Jeremy McQuoid will begin his appointment on the 1st of August following this year's Virtually Keswick Convention.
The organisation holds the annual three-week Keswick Convention in the summer, as well as Teaching and Training events all year round. It also supports and encourages The Keswick Fellowship which comprises a network of 35 independent "regional Keswicks" which meet for Bible conventions all around the UK, as well as others that meet in many countries around the world.
Dr McQuoid has been a keen supporter of the Keswick Convention for many years and has spoken at the Convention and at a number of the Keswick Fellowships in the UK. He is the Pastor at Deeside Christian Fellowship, an independent evangelical church in the suburbs of Aberdeen, and previously served as Pastor of Thornhill Church in Cardiff. His parents were Christian missionaries in Ethiopia. He is married to Elizabeth, who has been a trustee of Keswick Ministries for the last 10 years and although she will now step down as a trustee she will continue as the Commissioning Editor of Keswick Ministries publications.
Jeremy commented, "Elizabeth's parents first introduced me to Keswick in my late teens and I love its dual emphases on in-depth Bible teaching and mission at home and abroad.
"I'm both humbled and excited to be joining the board of Trustees at this time. This is an important period in Keswick Ministries' 145-year history as we move to a new site, extend our work into Teaching and Training and focus on supporting local churches. I'm also keen that the benefits of the Convention continue to be shared with the town of Keswick."

Jeremy is taking over the Chairman post from Tim Chester, who is due to retire after serving in the post for the last three years.

Trustee David Gascoigne paid tribute to Tim's contribution: "On behalf of all of Keswick Ministries' supporters and all of the trustees I'd like to thank Tim for his faithful and inspirational leadership to Keswick Ministries through an important period of growth and transition for our organisation. Tim has ensured that we remained focussed on our central ethos of sound Bible teaching as we develop our activities. I'd like to thank Tim for all he has contributed in so many ways."

This year's summer Convention has been cancelled due to Covid-19 and is to be replaced by an online version of the event – Virtually Keswick Convention – will run between the 27th and 31st of July with the theme of Hope.