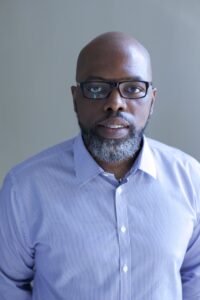 Efrem, as Deputy CEO and Director of Training and Mentoring at London City Mission, draws on thirty years' experience in urban ministry including twenty years as church-planting pastor of ecclēsia (South London).
Efrem studied at Oak Hill College, completed the Urban Ministry Program and is proprietor of Urban Mission School, a government-registered independent school.
He was raised in South London, has two daughters, a granddaughter and has been married for 30+ years. He enjoys swimming, technology and creating digital arts.