Youth and Children's worker Bev Probert shares her story with us.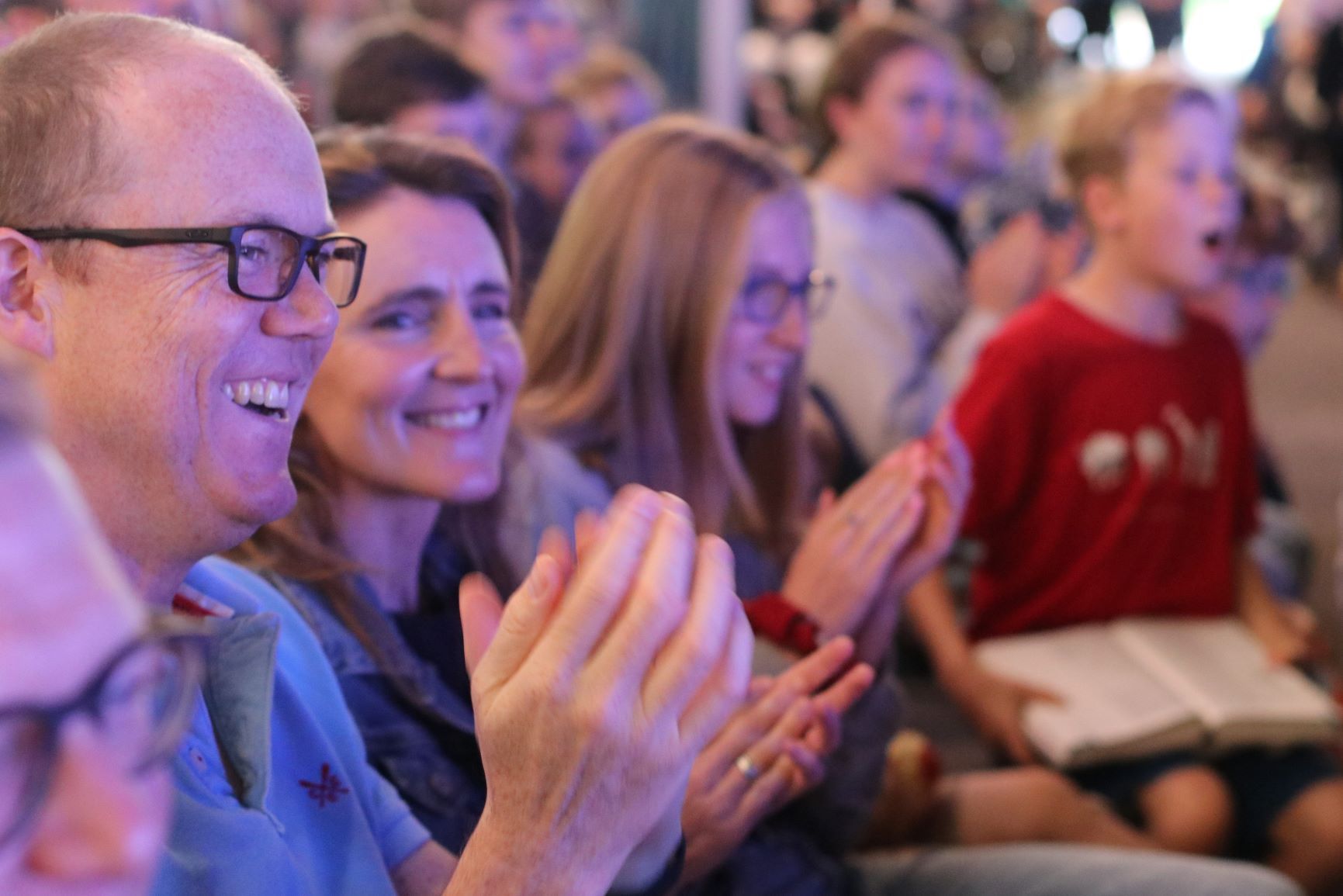 She said: "Keswick was my big family holiday each year. We would pack up the caravan at the end of the final school day of the year and we would make the big journey north. It wasn't a very long journey from North Wales but it felt long as a child. My brother and I would always play the game of "who can spot the campsite first?" as we drove past Keswick to the campsite at Braithwaite.
"The feelings of excitement weren't just associated with being on holiday, but with the immense excitement of doing the Keswick kids programme, and later on the Keswick Youth programme. Our groups were so much fun and full of loving leaders who smiled, laughed and told us about Jesus with clear joy in their hearts. We sang songs that stayed with me the whole year. I still remember some of the silly songs from Keswick '94. The word that sums up the kids ministry I received is JOY. It was funny and silly because underlying it all was the joy of the truly good news of Jesus in the hearts of the leaders, and a passion to spread it to the next generation. This joy is now what fills my heart, and I too have a passion to spread it to the next generation.
"Keswick Youth was where I learnt so much about the Bible. I remember two separate occasions where things really clicked for me. There was a seminar offered about the Holy Spirit and it was fantastic. Just the very simple act of the leaders being willing to discuss this with teenagers was incredible. The second was another seminar stream through the whole week on a Bible Overview. This was the time pre-Vaughan Roberts' book! I had never done one before and that week was very significant in my Christian life, as I now had a framework in which to hang all the faithful teaching of my local church, and it all made sense.
"I now work full-time as a Youth and Children's worker. I know that those many years of family holidays in Keswick have been part of what God has used to mould me and prepare me and stir in me the passion to pass on the good news of Jesus to the next generation."