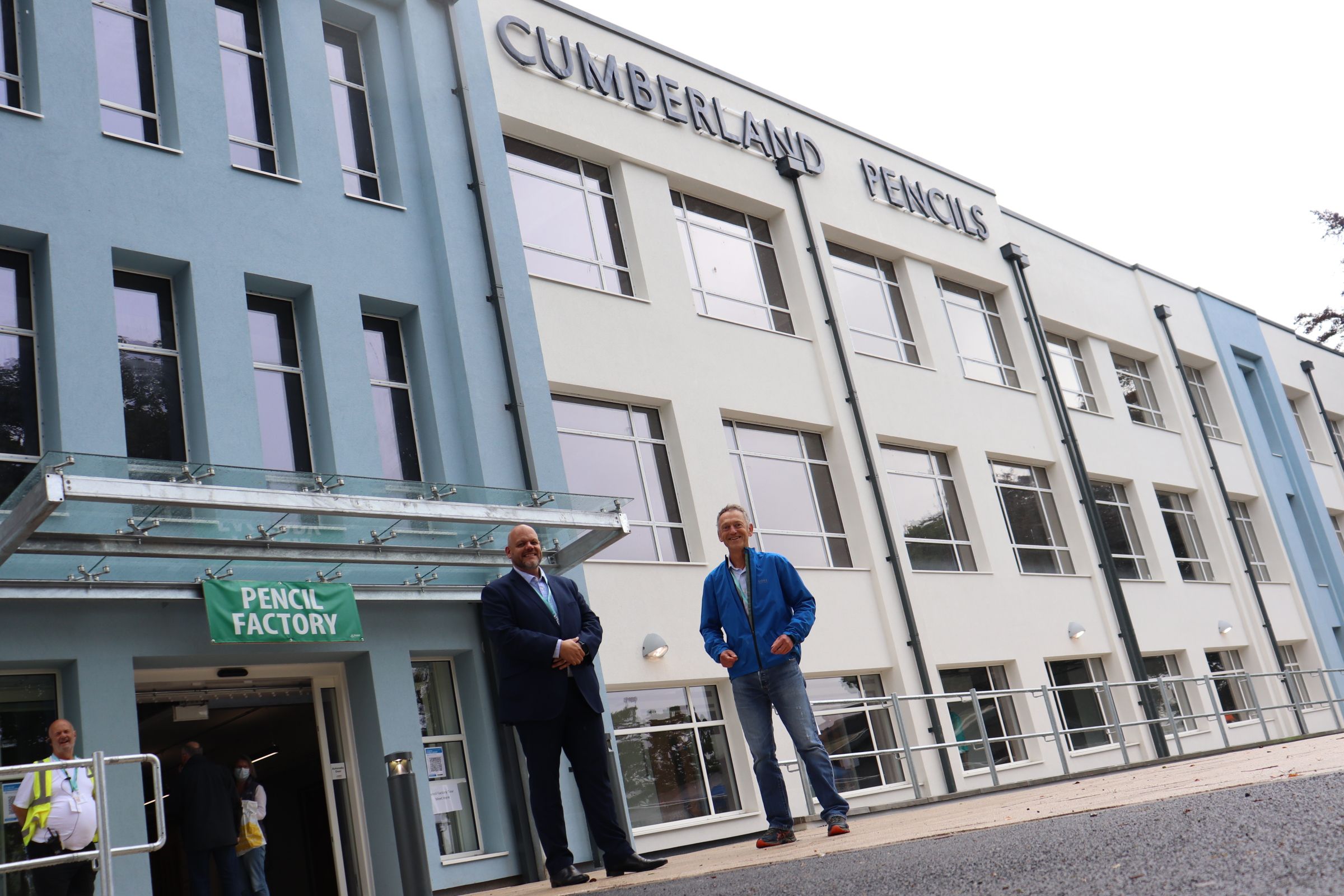 Workington MP Mark Jenkinson has described the refurbishment of Keswick's Pencil Factory site as "a fantastic development that has potential for generations to come" on his first visit to the site during this year's Keswick Convention.
Mr Jenkinson was shown around the site by staff from Keswick Ministries, organisers of the town's annual Christian convention on Thursday (29th July).
He thanked those involved for their efforts in staging the event following such uncertainty over the Covid-19 pandemic which could have affected the event or even cancelled it.
He met with staff and some of the 600 volunteers, who freely give their time to support the Convention annually, allowing it to be held.
Mr Jenkinson: "It's great to see a building that had become dilapidated being brought back to life, it is important to Keswick and there isn't a space like it in Cumbria.
"It's fantastic for the future of the Convention, the locality and further afield."
Praising the months of work that staff, trustees and volunteers have put into staging a large-scale event at such an uncertain time of Government restrictions and changes due to the pandemic, Mr Jenkinson said: "After months of hard work it is really great to see people pouring into the morning meetings and enjoying their time and the facilities."
Mr Jenkinson, on his first visit to the Convention also attended a prayer meeting with visitors from across the UK.
It is the first year that the Convention has been based on one site at the Rawnsley and Pencil Factory site.
David Sawday, Chief Operating Officer for Keswick Ministries said: "We are delighted that the first phase of the refurbishment of the Pencil Factory building was completed in time for this year's Convention – and is currently being used to host seminars and Youth meetings.
"The former Pencil Factory is a fantastic building that will provide many opportunities for the Convention, Christian groups, corporate events and as a facility for the town of Keswick.
"It was great to meet Mr Jenkinson on the site – it's very encouraging that both he and the town council are so positive about the vision and the progress so far."