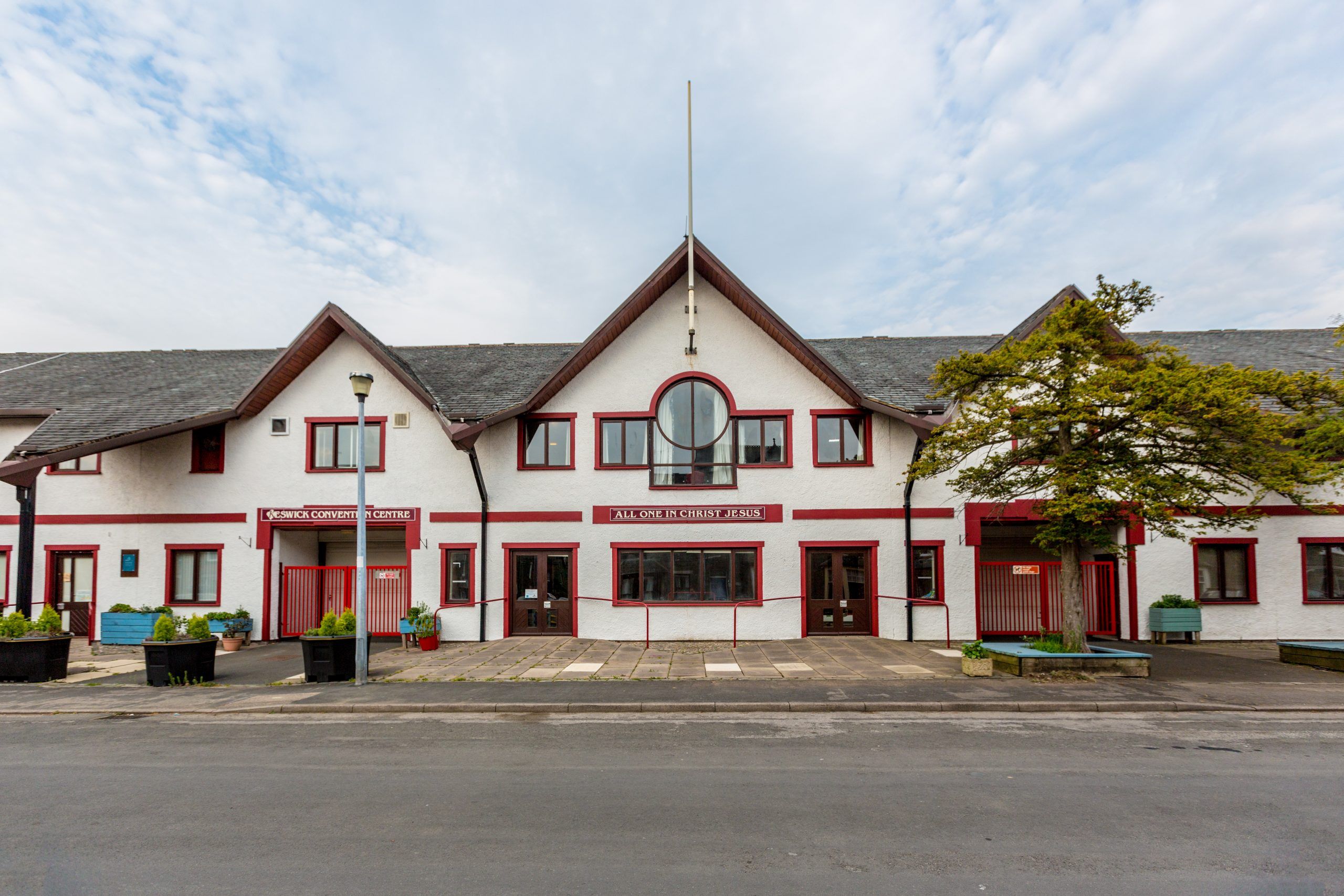 West Cumbria Rivers Trust has moved into the ground floor offices at Keswick Ministries' Skiddaw Street centre.
The office space was previously used by the Keswick Ministries team before their move to Rawnsley. It has been spruced up for the Trust as its main base in Keswick, following their move from premises on Lake Road.
David Sawday, Chief Operating Officer of Keswick Ministries, said: "We're delighted to welcome West Cumbria Rivers to our site. They have a 5-year lease for the offices and we'll also be providing car parking spaces for them to the rear of the building.
"The offices are a great resource and it's good that we can use them to help local organisations."
West Cumbria Rivers Trust (WCRT) is part of the national network of river trusts which have played an ever-increasing role in delivering environmental improvements throughout the country.
Luke Bryant, Assistant Director at West Cumbria Rivers Trust, said: "We're very excited to be starting a new phase at Skiddaw Street, which offers us much more space than our previous premises. Over the last few years, we've grown to a team of 16 staff and are thriving despite the challenges of 2020 so far. Our new base will help us continue our work enhancing the environment of West Cumbria."
The team will be using offices on the ground floor of the Skiddaw Street Centre. A further area on the ground floor is used by a mother and toddler group from Kings Church, as well as housing the Keswick Ministries archives.
The first floor of the Skiddaw Street centre is available for accommodation for church groups and organisations during the year. Measures are in place to ensure the accommodation is Covid compliant. The centre is also used to provide accommodation for some of the 600 volunteers who help during the annual Convention each summer.
Skiddaw Street was previously the main site for the annual Keswick Convention.
Planning permission has been granted to use the area to the rear of the accommodation block, where the Convention marquee was pitched, as a permit holders car park. It's believed this could be of great benefit to local guest houses to provide parking for visitors. Permits will go on sale later this year and those interested in having a car parking space can contact facilities@keswickministries.org
Meanwhile Keswick Ministries have applied for planning permission for the conversion of a former utility block to provide accommodation for a warden on the Skiddaw Street site.