When?  
Who's it for? 
For churches with a group booking of under 100 people.  
Accommodation  
Accommodation should be organised on an individual basis. There are plenty of bed and breakfasts, hostels, hotels, self-catering cottages to choose from in Keswick. Keswick Ministries also has a number of rooms in its Skiddaw Street centre available. There is of course also the option of camping! 
Main Speaker 
John Risbridger will be delivering the teaching for the weekend away.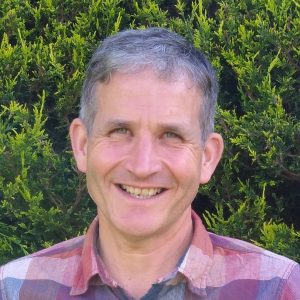 John Risbridger became a Christian at a young age before going to Nottingham University.  He then worked in NHS management before spending 10 years on the staff of UCCF and was Minister and Team Leader at Above Bar Church in Southampton.  He is a trustee of the UK Evangelical Alliance which he serves as Chair of Council and has a long association with the Keswick Convention. Bible teaching and whole life mission lie at the heart of John's work, alongside a long-term interest in the theology and practice of worship. He is married to Alison who works closely with him in ministry and teaches English to adult speakers of other languages. They have two young adult daughters. In his spare time John loves running, walking, and cooking food to share with friends.  
 Sung Worship
Colin Webster and Phil Moore
Kids and Youth work 
Churches will have the space made available to provide their own Children's and Youth programme if they'd like to run one.  
Timetable 
Friday: 
16:00 Rolling arrival, refreshments and space to connect up with others

 

18:30 – 20:15 Rolling buffet dinner

 

20:15 – 21:15 

Session

 1

21:15 – 22:15 Refreshments and social space 

 
Saturday:  
8:30 – 9:00 Church morning prayers (optional)

 

9:00 – 9.30 Refreshments 

 

9:30 – 11:15 

Session 2 

 (Introduction to churches)

11:15 – 11:45 Refreshments

 

11:45 – 13:00 Seminars 

 

13:00 – 14:00 Lunch 

14:00 – 18:00 Free time 

17:00 – 18:00 Potential for something optional run by individual churches. 

18:00 – 19:15 Rolling buffet dinner

 

19:15 – 20:30 

Session 3

 

20:45 – 22:00 Evening Entertainment options 

and 

refreshments 

 
Sunday:  
8:30 – 9:00 

Church morning prayers (optional)

 

9:00 – 9.30 Refreshments 

 

9:30 – 11:15 

Session 4

 

11:15 – 11:45

 Refreshments

 

11:45 – 12:45 

All age service with

 communion 

 

12:45 – 14:00 Lunch and depart  

 
Price per person:  
Adults: £45 

 

Ages 4 – 18: £20 

 

3's and under: Free 

 
Included within this cost is the provision of lunches, evening meals and refreshments. 
Click here for the booking form
How to Apply  
If you would be interested in finding out more, or would like to sign your church up, please contact Carolyn South at Carolyn.South@keswickministries.org.  
A 10% deposit is payable on registration when you will be asked to provide an estimated minimum and maximum number of attendees expected from your church. Ten weeks before the event we will ask for final numbers, and a 65% payment. This will give you a period of time to confirm attendee numbers from your church.  The last 25% will be invoiced after the event.
We look forward to hearing from you and welcoming you to Keswick!