Award-winning British actor Colin Firth has been filming at Keswick's former Pencil Factory in a new film, Supernova.
The star, famed for performing in the Bridget Jones trilogy, the screen adaptation of Oscar Wilde's The Importance of Being Ernest and the famous Mr Darcy in the TV series of Pride and Prejudice has been filming alongside American actor Stanley Tucci. He is best known for his roles in films such as The Devil Wears Prada, Shall we dance? and latterly in The Private War.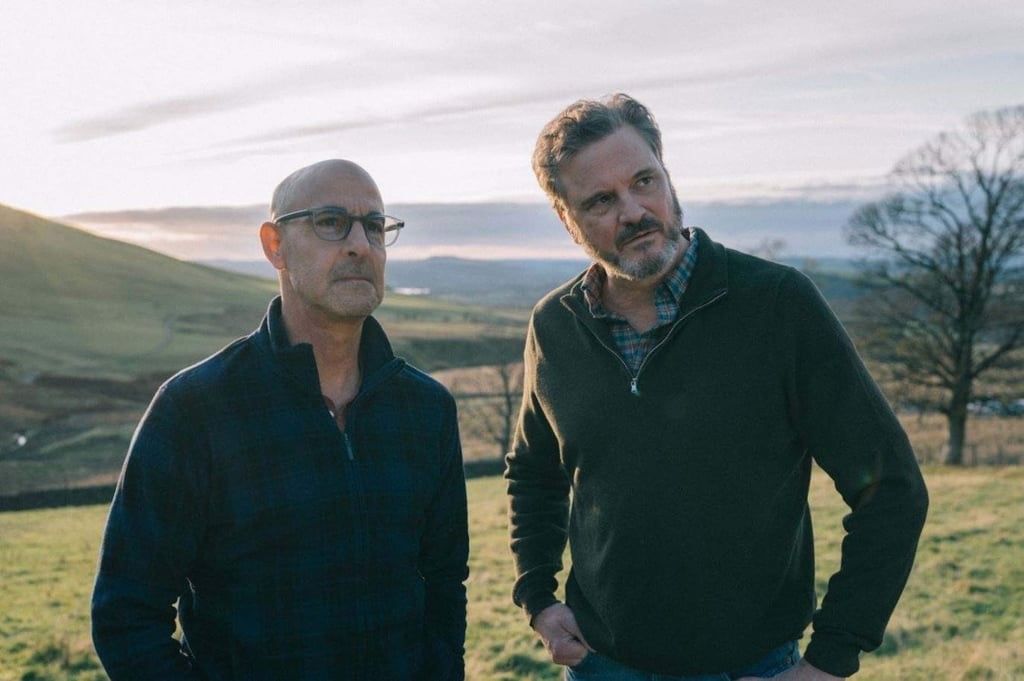 The former pencil factory, which is owned by Keswick Ministries, has been used by film crews for filming and as a base for teams to work from.
Joanna Thapa, line producer: "We came to Keswick looking for somewhere that could be used as a multipurpose site for our filming and didn't expect to find anything as ideal as the spaces we've used from Keswick Ministries.
"We've been able to have our office space, property store, parking, and a filming space inside all within a one minute walk – it's just as convenient as working at a studio. And we've got the added bonus of having the lovely town of Keswick and all its amenities right here."
The Pencil Factory site has been used in numerous ways over the past few months. The emergency services have used it for training purposes and Keswick Archers are using the facility as Keswick Ministries prepare for the refurbishment to start. The Derwent Pencil Museum, on site, attracts 45K visitors a year!
David Sawday, Chief Operating Officer for Keswick Ministries, said: "Our aim has always been to make the site available for other uses, we're glad to see there's been such a high level of interest and believe this will continue. We also look forward to seeing the Pencil Factory site starring in Supernova!"
The film crew has now left the site and preparations are now taking place for work to start on the Pencil Factory site to make it usable for next year's summer convention.
Some of the windows have been taken out of the Pencil Factory in preparation for work to start. Volunteers have also helped to clear out one of the buildings.
John Scoular travelled from Southampton to help with the project. He said: "I've always respected Keswick Ministries for its biblical solidarity. I heard about the Derwent Project (the revamp plans) and I heard that Keswick Ministries needed volunteers. I had some time in my calendar. I had it in my heart to support this project and play my small part."
Keswick Ministries is getting ready for the 2020 Convention to be held on the Pencil Factory and Rawnsley sites. The Convention will take place between 11 and 31 July 2020.