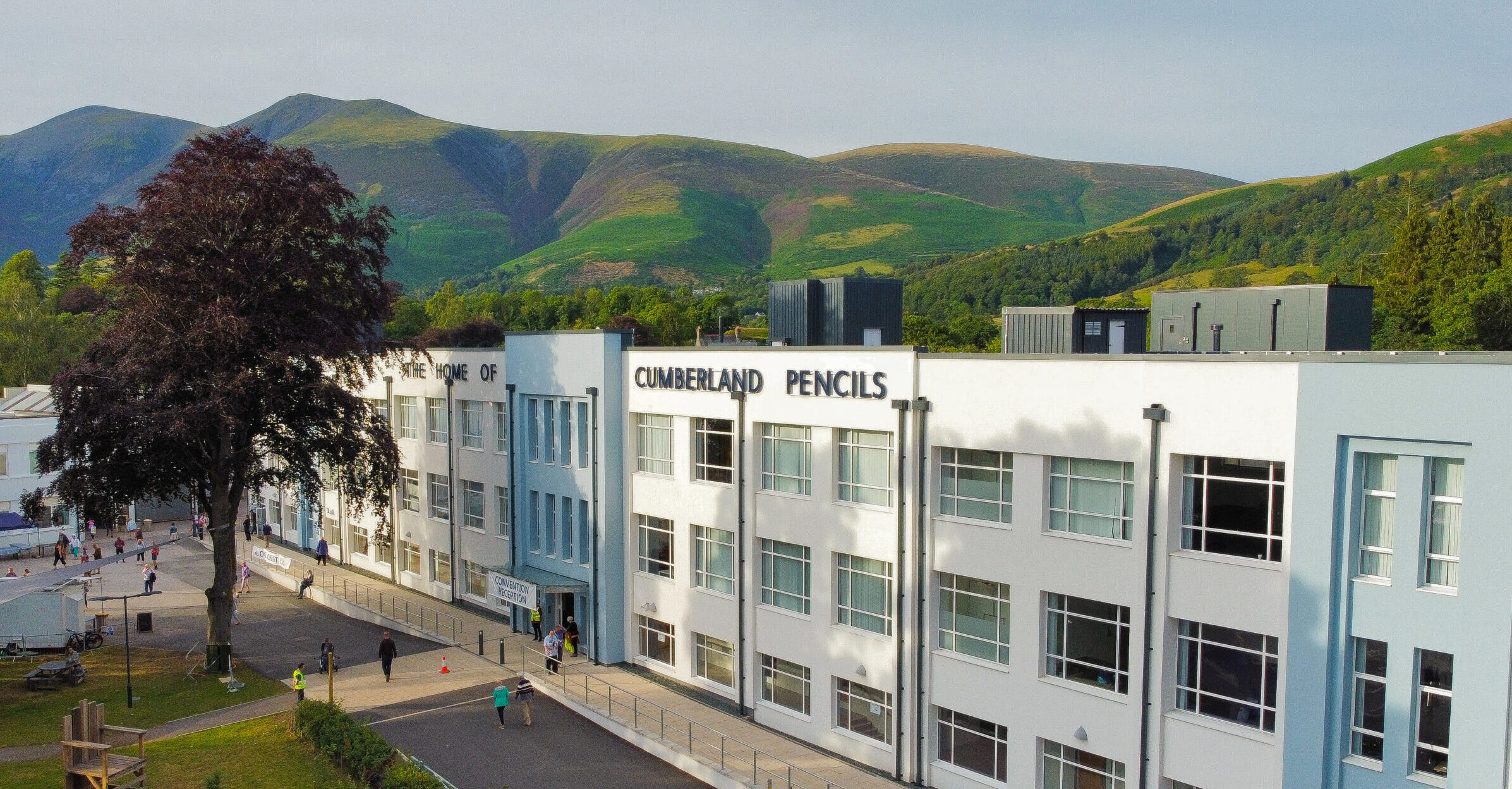 Keswick Ministries has announced an Open Day at the newly refurbished Pencil Factory on Friday 3rd February 2023.  The iconic building has been transformed into a world-class events venue, with spectacular views overlooking the Lake District mountains.
With most of the refurbishment work now complete and increasing interest in the venue, Keswick Ministries are offering an invite to anyone interested in a tour of the Pencil Factory.
Both Keswick Tourism Association and Cumbria Tourism have added their support for the event and the chance for local community to see the space. Jim Walker, President of Cumbria Tourism said of the open day: 'This open day is a brilliant opportunity to share the superb facilities now available.'
The Pencil Factory Open Day is on Friday 3rd February at 2.00pm – 3.30pm and 6.00pm – 7.30pm, with light refreshments, a short presentation and a tour of the refurbished building. Anyone is welcome to attend the open day, and can sign-up for a timeslot using the button below.