New access is being created to link two sites for Convention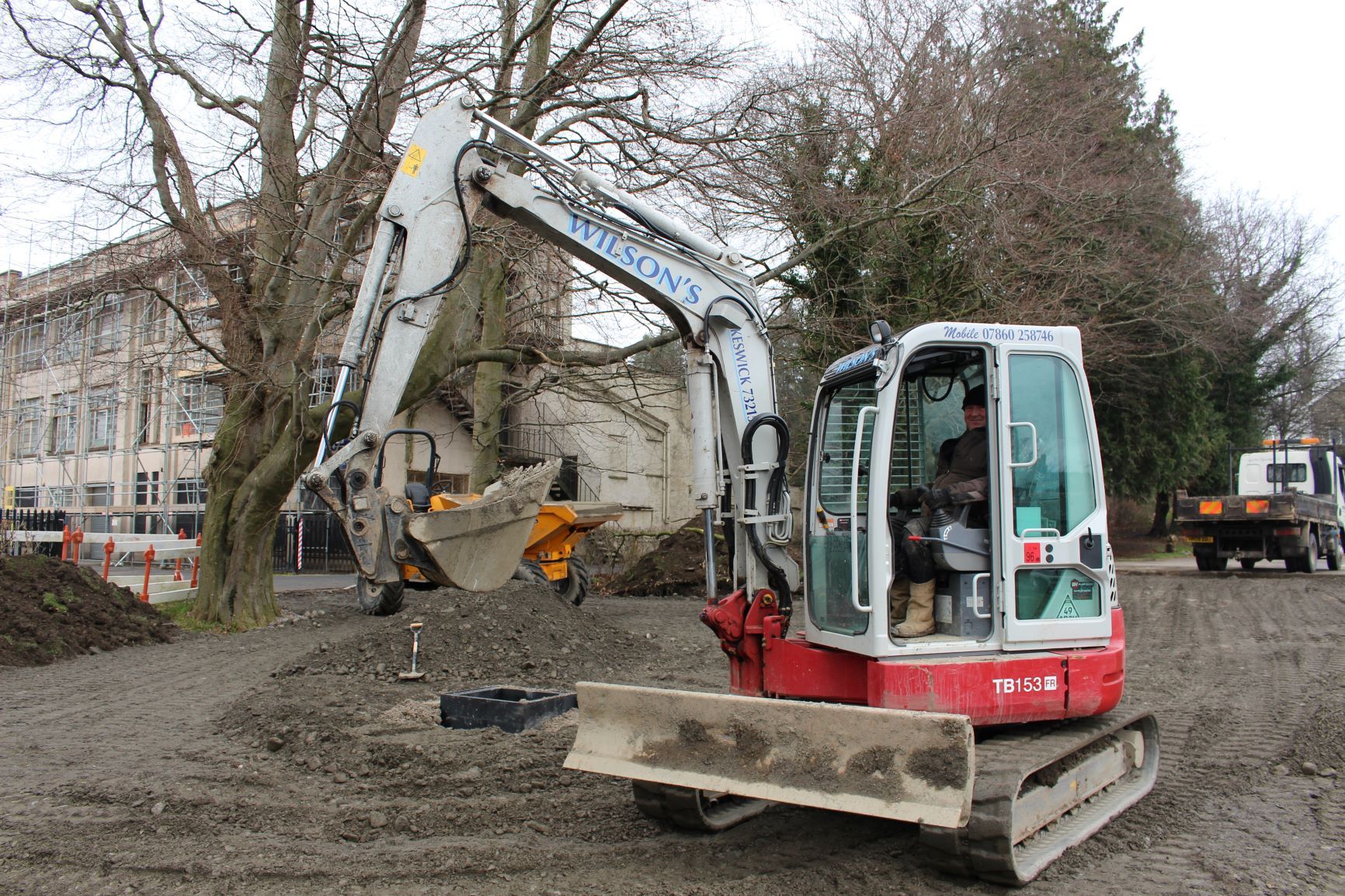 Preparations are under way for this summer's Keswick Convention which will be on one combined site – for the first time ever.
The Convention, running from Saturday 11 until Friday 31 July, will be held at the Rawnsley and the Pencil Factory sites.
In preparation for the event Keswick Ministries, which runs the annual Convention, is creating new access from Rawnsley to the Pencil Factory site. The work is being carried out by Keswick-based firm Wilsons.
The entrance to the Pencil Factory site is set to be widened for vehicles and pedestrians.
Keswick Ministries said contractors are being appointed for roofing, rendering work and replacing windows at the former Pencil Factory.
During the Convention, a new larger main tent will be next to the former warehouse on the Pencil Factory site. The warehouse will be cleared out to house Base Camp where the mission agencies will exhibit alongside a bookshop and café.
The Convention's Children and Youth programme will be based at Rawnsley and on the ground floor of the former Pencil Factory building, as it was last year. There will also be a creche on the Pencil Factory site (parental supervision required). Children and Youth need to be registered – registration will open around Easter.
Keswick Ministries has issued advice for Conventioners attending this summer's event, saying: "Conventioners are encouraged to walk or cycle where possible; if needing to use a car please use the Rugby Club Convention car park. There is no on-site parking or street parking around the site. There is limited parking for disabled drivers on the Pencil Factory site. A shuttle bus will run between the Skiddaw Street site and the Pencil Factory site before and after main meetings."
Whilst based on the Pencil Factory site and Rawnsley site, there will be other venues in the town used during the Convention. This includes Keswick Methodist Church and St John's Church (for the arts-stream Keswick Unconventional in Week 3). St Herbert's School will be used in Week 2 for Count Everyone In, which inspires and equips God's church to be welcoming and accessible to all, especially those who are marginalised because of learning disability.
Each week of the Convention will include a variety of seminars focused on different aspects of the theme of Grateful. Speakers include David Landrum, Director of Advocacy at the Evangelical Alliance, who will talk about being grateful for our Christian heritage (Week One), Anne Zaki who teaches seminary students in Egypt will speak about gratitude and prayer (Week Two) and evangelist and author J.John will speak in Week Three about sharing the Christian message with others.