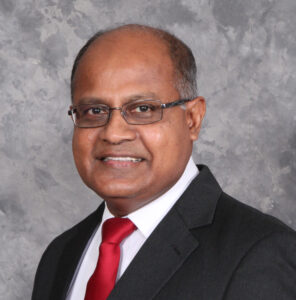 Ivor Poobalan has served as the Principal of Colombo Theological Seminary, Sri Lanka since 1998. He is a graduate of the London School of Theology, UK, TEDS USA, and the University of Cape Town.  
Ivor preaches regularly at the Kollupitiya Methodist Church and is international conference speaker. He ministered at Keswick in 2014 and 2017. Co-Chair of the Theology Working Group of the Lausanne Movement.  
Ivor and Denisa and have two adult daughters. They are also happy grandparents to Kinsley.