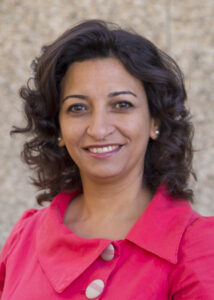 Anne E. Zaki, a professor of preaching and practical theology at The Evangelical Theological Seminary in Cairo since 2013.
She studied Psychology and Sociology at Calvin University in the US. Then she earned a Masters in Social Psychology from the American University in Cairo.
She returned to the US, where she earned an MDiv from Calvin Theological Seminary and a PhD in Preaching from Fuller Theological Seminary.
She is married to Rev. Naji Umran, and together they parent four sons.