Iconic letters reinstated on former Pencil Factory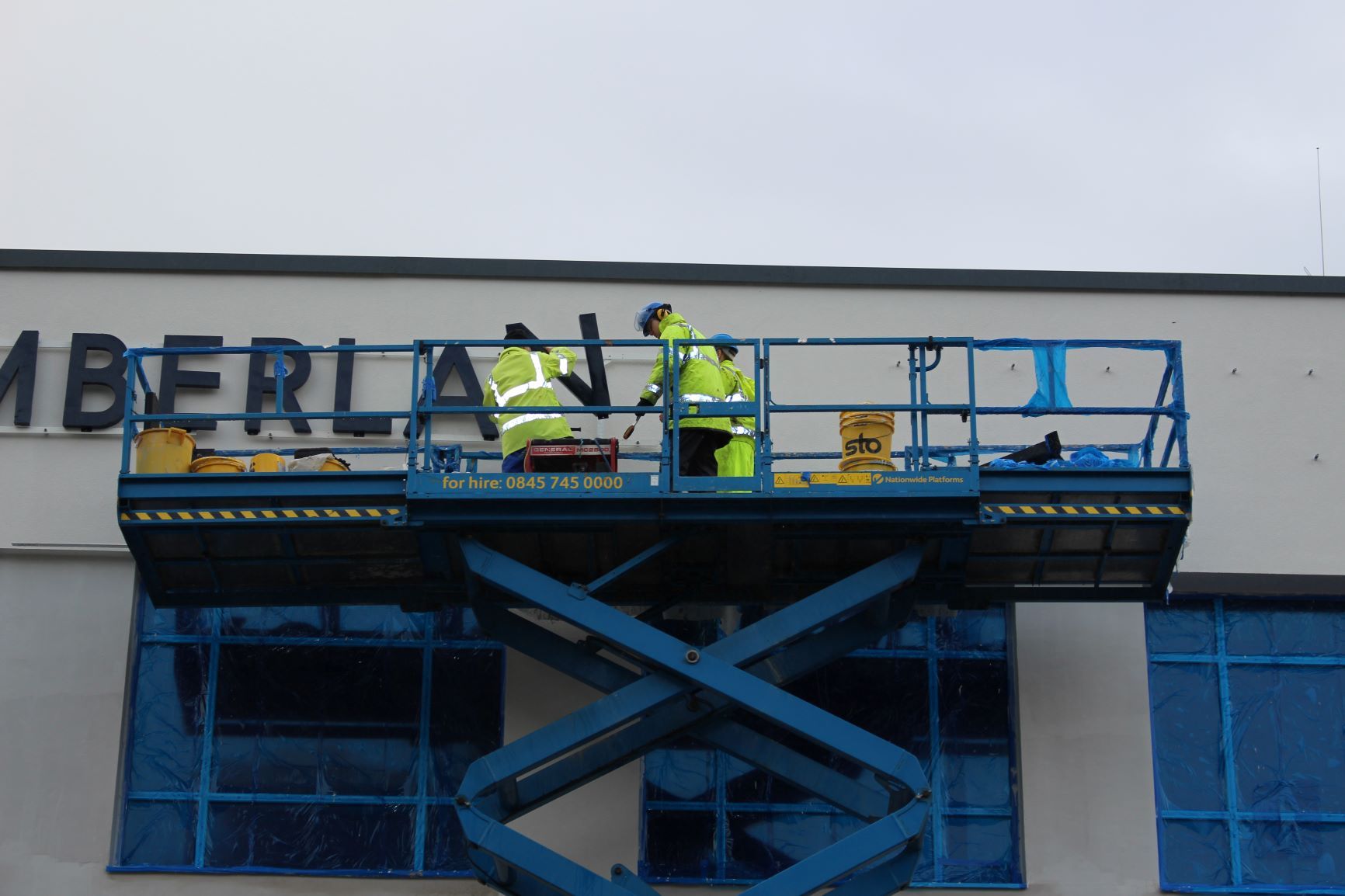 Iconic letters 'The Home of Cumberland Pencils' have been fully restored and reinstated at Keswick's former Pencil Factory.
The letters were taken down from the front of the building earlier this year and given a new lease of life by Smith Engineering in Maryport. Smith Engineering, a family-run business, is a technology and prototype development company that aims to design and develop innovative products.
Work took place to clean, repair and repaint the letters as well as build new frames for the letters to be attached to the front of the building, at a significant cost of several thousands of pounds. This work has transformed the iconic letters, so they are ready to be put back up again.
The letters have been restored by Keswick Ministries, which owns the building, as part of the planning conditions for the multi-million pound refurbishment of the former factory.
David Sawday, Chief Operating Officer for Keswick Ministries, said: "There is so much history attached to this building so it's wonderful to see these iconic letters restored and put back in place. We want to mark the history of the former Pencil Factory – and look forward to its future."
The £10.5 million pound revamp project is set to be carried out in three phases and aims to be completed by 2024.
We are so thankful to the thousands of supporters who have generously made this refurbishment possible. While it will always be "The Home of Cumberland Pencils" we are also looking forward to its new role during next year's Convention and beyond as a centre for Christian teaching, Conferences, events and local uses."