'Friends of Keswick' Summer 2019 – Local businesses partner to relaunch Friends of Keswick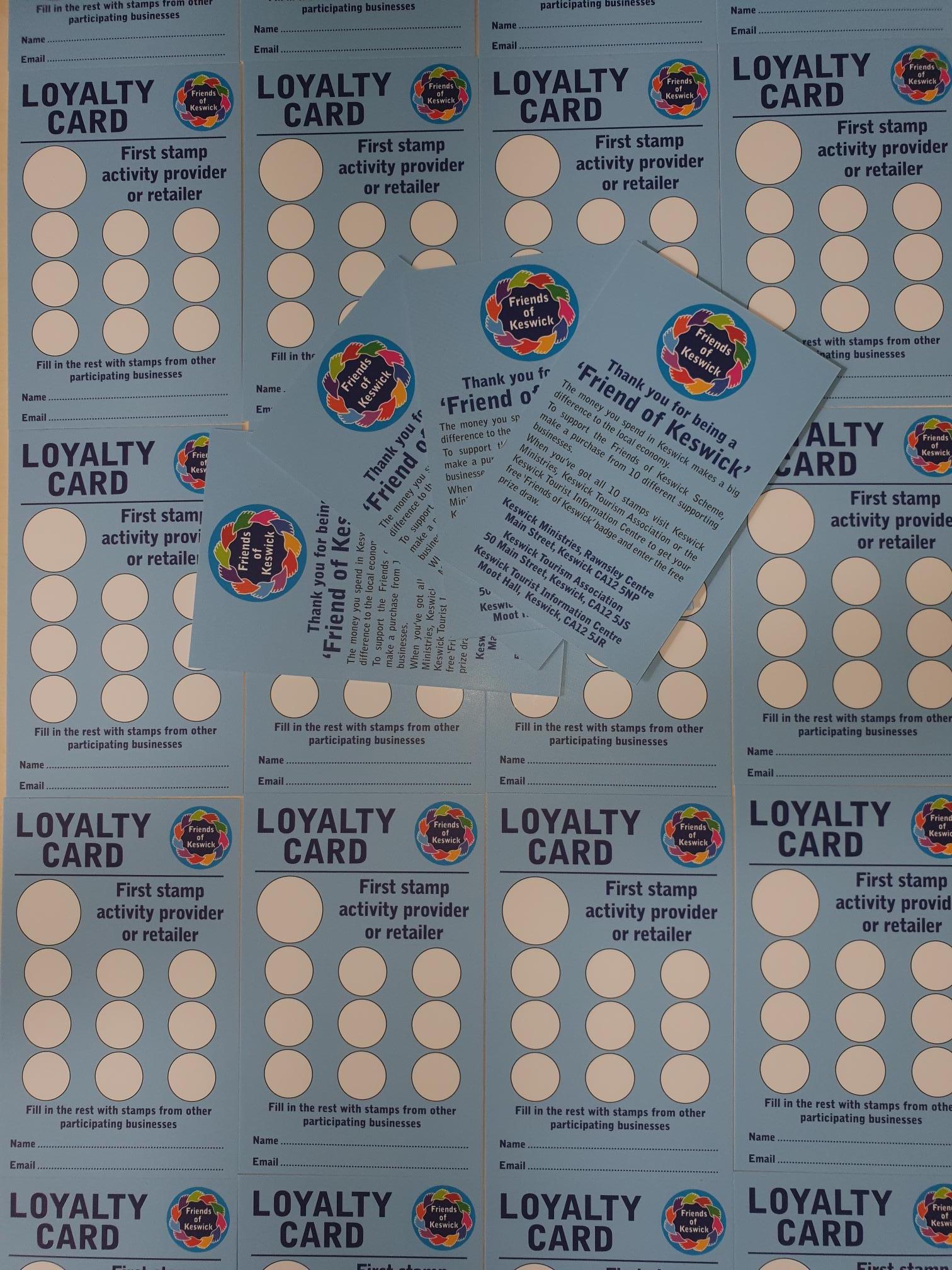 Friends of Keswick is returning for this year's Summer holiday season. The loyalty scheme, that encourages visitors to shop locally, will be re-launched at the opening night of the Keswick Convention, which starts this Saturday (13 July).
The Friends of Keswick scheme, was founded by Keswick Ministries, the Keswick Tourism Association and Newlands Activity Centre. The initiative works in the same way as a coffee shop loyalty card. Visitors get their Friends of Keswick card stamped when they make a purchase at a participating business. They need ten stamps from different businesses to fill the card. When the card is full, participants can claim a free Friends of Keswick badge. There is also a prize draw for all completed cards.
Last year Friends of Keswick proved very popular with visitors with thousands of loyalty cards distributed. This year even more businesses have joined the scheme
Vanessa Metcalfe, Tourism Manager of the Keswick Tourism Association (KTA), said. "We want to help local business maximise their trade during the Summer months. This initiative was a helpful boost for the town last year and we want to build on that momentum again this year. We believe it adds some excitement to shopping and reminds visitors to buy locally. The Convention provides a great platform for the relaunch with so many visitors in Keswick next week."
Cards are available from participating businesses, Keswick Tourist Information Centre, KTA and the Keswick Ministries offices. Loyalty cards are also inserted within the Friends of Keswick brochure, which profiles local businesses. This is available from the Convention offices and the Tourist Information Centre. Conventioners will be briefed about Friends of Keswick on the opening night of the Keswick Convention.
Alexandra Boardman, of Alexandra's of Keswick, joined the scheme last year and is continuing to support it this year.
She said: "We have thousands of visitors in the Summer to the convention and at other times. We want to encourage them to interact with local businesses as much as possible. This scheme will help do that by connecting people with some of the exciting opportunities available."
David Sawday, Chief Operating Officer of Keswick Ministries said: "We want to encourage Conventioners to enjoy their stay in Keswick and take full advantage of the wonderful products that Keswick businesses have to offer. We're very excited to be supporting Friends of Keswick for a second year.
"During the Convention over ten thousand people visit Keswick to celebrate the good news of Jesus Christ. We want our gathering to also be good news to our neighbours in the town."
The 2019 Friends of Keswick campaign will be officially launched by Keswick Mayor and Mayoress David and Elaine Burn during the welcome speech on the opening meeting of this year's Keswick Convention in Saturday 13rd July.