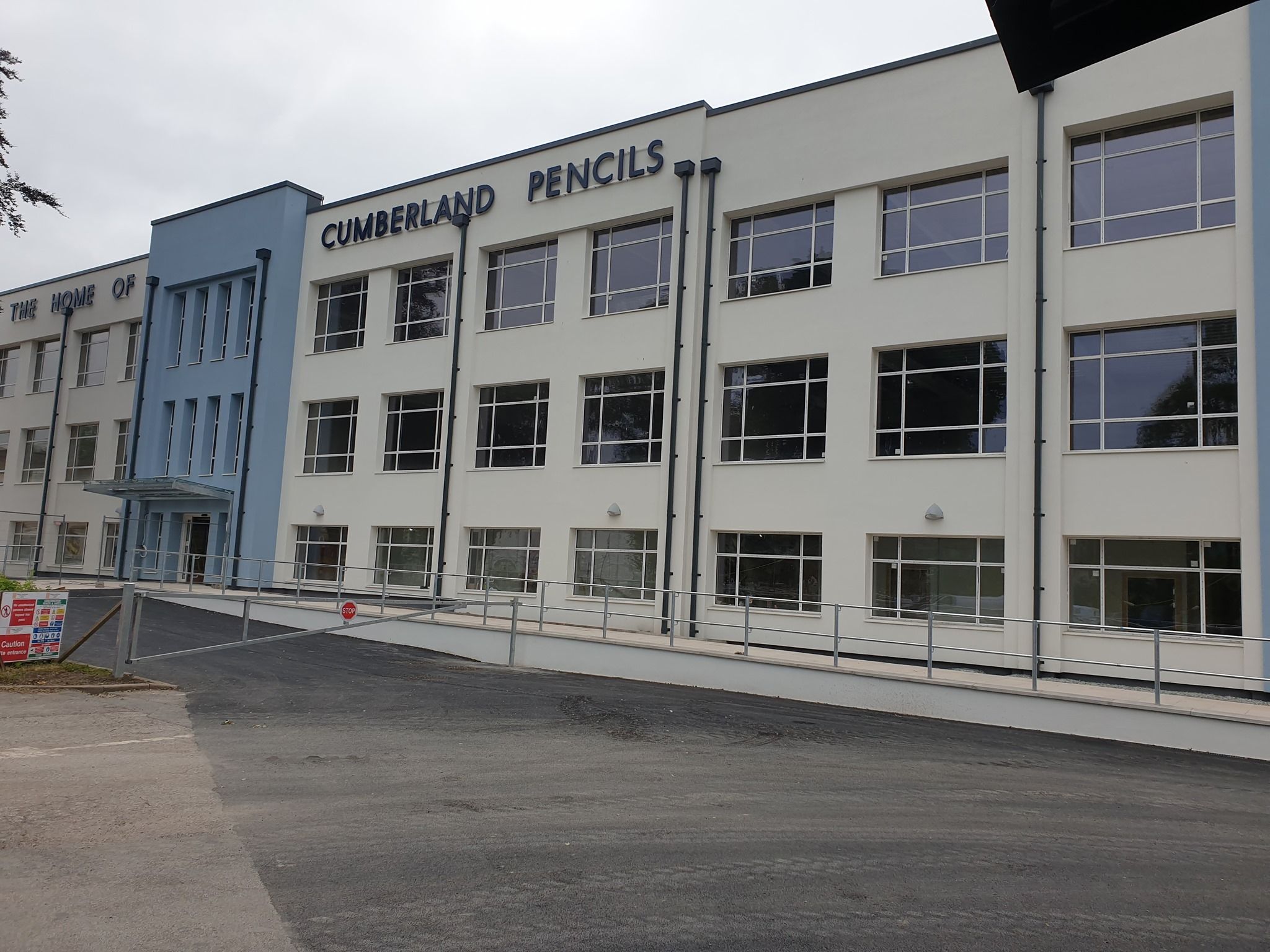 The 146th Keswick Convention is due to start this Saturday and will run for three weeks through to the 6th August. This year, for the first time, it will be held on the combined Rawnsley and Pencil Factory site.
Phase one work, of the refurbishment of the Pencil Factory building, is now completed. This involved the installation of toilets and creation of meeting rooms on the ground floor as well as heating, lighting and plumbing throughout the building. Work is now taking place to prepare the building to host various elements of the Convention and in particular the youth work.
A variety of Covid safety measures are in place to ensure the site is Covid secure. These include lateral flow tests for Conventioners, volunteers and staff, and also mask wearing and distancing on the site.
James Robson, Ministry Director of Keswick Ministries, said: "We are very conscious, though, that this is the first major event for the town as lockdown comes to an end, and while many are looking forward to "Freedom Day," equally others are more cautious."
He said the Convention has been planned to run under stage 3 of the roadmap, with venues only at 50% capacity, so not dependent on the further relaxations planned for 19th July.
He added: "In addition, we are working closely with Allerdale Environmental Health, Police and other emergency services and we are observing Government guidelines to ensure that the site is Covid secure. For instance, all Conventioners, volunteers and staff are being asked to complete a lateral flow test before coming to Keswick and during their stay, and to observe social distancing and to wear masks indoors."
This year, instead of operating from one main tent, as it has done for many years, there will be medium sized venues to allow for the social distancing measures. Speakers and sung worship will present from a main stage in the Packing Hall on the Pencil Factory site with two relay venues on the site and at Keswick Methodist Church as usual.
Conventioners are being encouraged to use NHS Track and Trace – each venue has a Track and Trace QR code. For those Conventioners without the Track and Trace app, we are using a paper-based method to provide details.
A booking process is in place for Conventioners this year to attend the main meetings on the Pencil Factory site.
This year's programme features Morning Bible Readings, Evening Celebrations, Keswick Lectures, a selection of Seminars, as well as programmes for families and youth, all based on the theme of Faithful. Main meetings will be streamed online and be available on catch-up via the Convention website: vkc.keswickministries.org
Youth activity will mainly be held in the newly refurbished ground floor meeting areas of the Pencil Factory building. A Families Together morning slot will be introduced for children under the age of 11 and their families. For this year, the sessions replace the traditional Keswick4Kids morning programme.
This year a Community Relations phone line is available: 017687 21274. This will be for people to raise concerns. Keswick Ministries will do its best to assist.