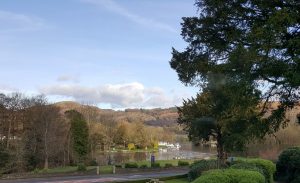 In partnership with Living Leadership, this event provides a time and space for ministry leaders and their spouses to be refreshed and encouraged.
Due to Covid-19, our popular Pastoral Refreshment Conference cannot take place in its usual form at Newby Bridge. However, we wanted to give a PRC 'booster' for previous attendees and those who have already expressed an interest in the 2021 event.
There will be a one-hour session at 12.15pm on Tuesday 9th February 2021 which will include a word of encouragement from our speaker, Steve Midgley, and time to share and pray together. There is also an opportunity to book a slot during the week with one of the regular team for a listening ear, encouragement and to be prayed for.
This event is an opportunity to take time out, to have one-to-one support and to be reminded of God's sufficient grace.