Registration details coming soon!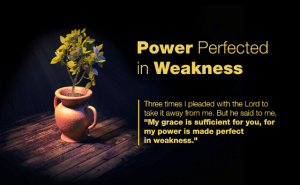 ***Coronavirus update: We are planning to run this event as normal and are excited about this, but obviously this depends on government guidelines.
In partnership with Living Leadership, this conference is a place where church leaders and their spouses can receive from the Lord for the refreshment of their life and ministry.
The theme of this conference is Power Perfected in Weakness. It will be a three-day mini-break, at Newby Bridge, specially tailored to the needs of leaders, with refreshment and encouragement through Bible talks, seminars, prayer and space.
With its deep emphasis on experiencing God's grace, the annual Pastoral Refreshment Conference is regularly described as an essential oasis where church leaders and their spouses can receive from the Lord for the refreshment of life and ministry.
You'll find a place to receive input, to be prayed for and to be encouraged in ways specially tailored to the needs of leaders. Come once and you will want to become a regular.
"Beautiful surroundings away from our context is refreshing in and of itself and raises my eyes to the Lord. But this is continued with gentle, loving Bible teaching, pastoral care and prayer and worship – which is all extremely rare and helpful for creating the conditions for me to receive from the Lord personally." – 2019 Delegate

Download a PDF of the Pastoral Refreshment Conference postcard
Speaker
Rev Ian Coffey, Vice Principal (Strategy) & Director of Leadership Training, Moorlands College
Ian is an ordained Baptist Minister and has led churches in suburban, city-centre and international contexts. He speaks at conferences and events in many parts of the world and has authored fourteen books. His passion is to preach and teach the Bible in language people can understand.
Ian and his wife, Ruth, have four adult sons and eleven grandchildren. They have been on the staff at Moorlands College since 2008 where Ian specialises in leadership training and development and Ruth teaches pastoral care and leads the Foundation Programme. They regularly speak at leaders events and have a number of mentoring relationships with pastors and leadership teams.
Who is it for?
Pastors, youth leaders, people from the mission field and spouses.
What you'll get out of it?
Experience 48 hours of hospitality, refreshment and grace.
Who's it with?
This course is being held in partnership with Living Leadership. For more information about Living Leadership, click here.
Cost and Venue
£205 for the conference and accommodation at the Newby Bridge Hotel.
Please note that due to the evolving situation with Covid-19 we have not been able to confirm the dates for 2021's Pastoral Refreshment Conference, but you can register your interest by using the button below and we will be in touch when we have confirmed the dates and registration is available.